Today you're getting the results of our month-long review of the CRAFTY+. We tested the CRAFTY+ on every possible metric a vaporizer can be tested on:
Vapor quality;
Battery-life;
Draw-resistance;
Efficiency, and many other metrics that you'll learn about today.
We also compared the CRAFTY+ to different premium pocket-vapes.
The best part? You're getting simple but effective tips to optimize the performance of the CRAFTY.
CRAFTY+ Vaporizer Review Summary
Pros and Cons
­

Small and compact, true pocket-vape

­

Produces the hardest-hitting clouds of all pocket vapes

­

Amazing vapor quality, smooth and packed with flavor

­

Foolproof, very easy to use

­ No draw-resistance
­ Battery-life not great, and no easy replaceable batteries
­ Battery is expensive to replace
­ Lackluster upgrades if you own the original CRAFTY
­ Less long-term reliability than its bigger brother the MIGHTY
­ Pricey
Go to the best deal for the CRAFTY+:
Various Stats vs the Average
Extraction-Speed and Clouds (4.5)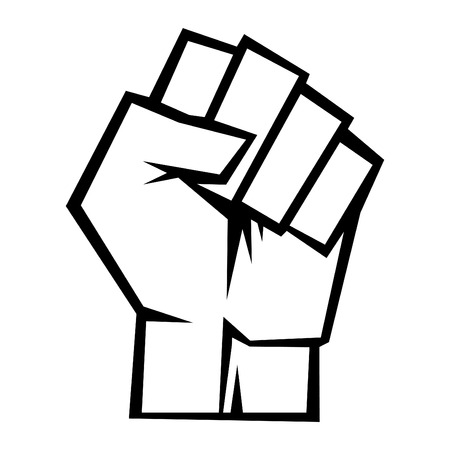 Don't let the size of the CRAFTY+ deceive you. This tiny little vaporizer hits like a Boeing 747.
The CRAFTY+ is among the hardest-hitting portable vaporizers. Only the newer-generation on-demand vaporizers like the TinyMight and the Hopper IO can produce even harder-hitting vapor.
However, both the TinyMight and the Hopper IO have some reliability issues.
While the TinyMight and the Hopper IO do have the potential to produce even harder-hitting clouds than the CRAFTY+…
The CRAFTY+ does it with better consistency. Both Hopper's and TinyMight's performance is unreliable and finicky at times.
While the original CRAFTY had some reliability issues, the CRAFTY+ has proven its long-term reliability (more on that later).
Even though the CRAFTY+ may not be the fastest extracting vaporizer in 2021…
With the CRAFTY+, you still get way faster extraction than the average portable vaporizer.
This fast extraction leads to dense and hard-hitting clouds.
You can extract a full bowl of 0.3 grams within 3-4 minutes at the highest temperature setting.
And it's easy to do:
Unless you really mess up the grind of your herb or the packing of your bowl, it's extremely easy with the CRAFTY+ to produce the same hard-hitting clouds each and every time.
But the best part about the CRAFTY+ (and MIGHTY):
You can really choose how to use it. You don't need to go for those extremely powerful clouds. You can easily sip the CRAFTY+ as well (sipping is taking small and controlled draws).
How can this cute little vape be so powerful?
Storz and Bickel has the design of powerful and efficient heating elements down to a science. Literally, ALL of their vaporizers are beasts in this regard.
Vapor Quality (5)
You would think with all that plastic, the flavor of the vapor coming out of the CRAFTY+ is average at best.
Plastic air-paths tend to have a plastic after-taste, which is dreaded by flavor-Nazis (like myself).
Well, as it turns out:
The CRAFTY+ has phenomenal vapor quality. I rate the flavor of the CRAFTY+ and MIGHTY just right behind pure convection vaporizers with an all-glass vapor path like the Firefly 2.
When you first get it, the vapor might have a slight plastic taste. Most vaporizers coming fresh out of the factory have this problem.
To avoid this dreaded taste, do the following before you start using your CRAFTY+ for the first time:
Fill the bowl with a small amount of herb;
Set the temperature to the highest;
Leave your CRAFTY+ on for 20 minutes;
Take a couple of draws during these 20 minutes WITHOUT inhaling the vapor/air, just immediately blow it out after your draw.
After this burn-off, the quality of your vapor will be as good as it gets. Even better for example than some other portable vaporizers with glass air-paths (like the Arizer Air for example).
The vapor only gets a bit harsher when you go above 392°F(200°C), but it's still very doable IMO, it doesn't get as harsh as the vapor coming out of the DaVinci IQ2 at the highest temperature settings for example.
When you want to smooth out the vapor even further, you should get a bubbler to attach your CRAFTY+ to. But before you try that, make sure to get the MIGHTY/CRAFTY bubbler attachment.
Safety (4.5)
Storz and Bickel is the only vaporizer manufacturer that I know of, that has vaporizers with official governmental medical certifications and other 3rd party safety certifications.
If there's any manufacturer I would blindly trust the most in terms of safety, it would have to be Storz and Bickel.
That being said, let's dive deeper into the design of the heating element and air path.
The heating element and air path
There's a lot of plastic in the CRAFTY+ vaporizer.
And while this may initially scare off health-conscious vapers, there are MANY different types of plastic.
What we know about the plastic used in the CRAFTY+ Vaporizer is that it's food-safe and heat-resistant.
But that's really all we know, we don't know exactly what type of plastic is used.
My first guess is that it's some proprietary type of plastic.
Here's what we DO know:
The heating element is aluminum, which means that the air path of the CRAFTY+ consists of the following materials:
Food-grade and heat-resistant plastic (exact type is unknown);
Aluminum (heater);
A little bit of stainless steel (in the bowl and vapor path).
I do believe glass is the safest material that can be used in a vaporizer.
The CRAFTY+ has none. I still think it's a very safe vaporizer. Because the CRAFTY+ is designed and manufactured by Storz and Bickel, I believe the CRAFTY is one of the safer vaporizers you can get.
Why I put so much trust in Storz and Bickel?
It's the only vaporizer manufacturer that obtained medical certifications for 2 of its vaporizers (the Volcano and MIGHTY Medic);
Storz and Bickel is one of the few vaporizer manufacturers that submit their vaporizers to 3rd party safety regulatory institutions for approval.
Separation air path and electronics
It's proven that the original CRAFTY Vaporizer has its airpath fully separated from the electronics.
With the CRAFTY+, you don't have to worry about any vapor or air reacting with the chemicals present in the electronics.
Reputation and Reliability (4)
Storz and Bickel, the manufacturer of the CRAFTY+ Vaporizer, does have a stellar reputation in vaporizer-land.
They designed the world-famous Volcano Vaporizer which, after 15 years, still is THE premium balloon-style vaporizer you can get.
Because the reliability of the Volcano Vaporizer is so good and it lasts up to 10+ years without ever degrading in performance, Storz and Bickel earned this reputation of making high quality and long-lasting vaporizers.
But here's the kicker.
All this reputation didn't prevent the original CRAFTY from having an above-average defect-rate.
The defect-rate of the original CRAFTY is above average and there are quite a few examples of CRAFTY vaporizers biting the dust after 100ish hours of use. This is exactly the reason why I didn't recommend the OG CRAFTY as your solo daily driver.
The CRAFTY+, however, seems to have MUCH better reliability. The updated design does seem to make it a much more robust device that can handle heavy use.
The CRAFTY does have a 3-year warranty, which is on the short side. But enough for most people to reach hundreds of hours of vaping (which will be enough to weed out a defective vaporizer).
One thing I don't like:
The battery is not covered by the 3-year warranty! If you ever need to replace your battery you're going to have to send it back to Storz and Bickel and let them replace your battery for an additional fee ($75)!
Storz and Bickel does have very professional customer service in case you're going to need to send it back for replacement/repair.
Ease of Use (5)
Learning curve
Just like with its bigger brother the MIGHTY, the CRAFTY+ has no learning curve.
It truly is a foolproof vaporizer. Even less tech-savvy people won't have any issue with using the CRAFTY+ properly.
The CRAFTY+ and its bigger brother the MIGHTY are the most forgiving portable vaporizers in vaporizer-land.
Whichever way you grind, however you fill the bowl or whatever way you draw, the CRAFTY will always bless you with impressive clouds of vapor packed with flavor.
Of course, if you want to really optimize its performance, there are 'best' ways to use it:
Use a medium to fine grind (don't go powder-fine and don't fill it with whole nugs);
Pack your bowl 90% full, but not too tight;
For smaller amounts (0.1grams) use the S&B dosing capsules;
To keep the temperature in your bowl consistent, sip it instead of rip it (small, slow and controlled draws instead of huge draws taken with full force).
But even if you don't take on these tips, the CRAFTY+'s ease and consistency in producing proper clouds of vapor can't be matched by other portable vapes.
There's just one thing that's annoying:
The 1-minute auto shut-off timer.
Although it does help conserve battery and herb, 1-minute is way too short if you're going for a session (which you really should as the CRAFTY+ is a true session-vape).
To reset the 1-minute timer and prevent your CRAFTY+ Vaporizer from shutting off, click the power button once. But be careful not to use too much force, because this power button can't take too much abuse.
Smartphone App
There's a CRAFTY+ smartphone app and you should use it.
Here's what you can do with it:
Change the default and boost temperature (standard settings: 356°F/180°C and 383°F/195°C);
Shut on/off the vibration function;
Change LED brightness of your CRAFTY+;
Do a factory reset;
Read battery life.
You will need an Android phone or iPhone and a Bluetooth connection for this (which really shouldn't be an issue if you have a modern phone).
It's quite a functional app. I do feel vaporizer apps in general, are a bit gimmicky. It would have been better if these functionalities were controllable on the unit itself as well.
Draw resistance
The CRAFTY+ has no draw-resistance.
The CRAFTY+ and its bigger brother the MIGHTY are the most free-flowing portable vaporizers there are.
No draw-resistance is great for medical patients who can't use a lot of force while drawing vapor.
Maintenance/cleaning downtime
Maintaining your CRAFTY+ is easy.
Every 2-3 sessions, get a Q-Tip some ISO alcohol, dip your Q-tip in it. Then just brush out your bowl and the screen at the bottom of your bowl. This will help the airway stay free and clean up resin. The resin in your bowl (herb-leftovers) will alter the taste of your vapor in a negative way. So keep your bowl clean!
The CRAFTY does require a deep cleaning every 15-20 sessions. It will take you around 10 minutes to do a full deep cleaning.
Although the deep cleaning is pretty straightforward, there's a full written-out tutorial at the end of this review.
Efficiency (4)
The CRAFTY+ is a hybrid vaporizer, which means that its heating mechanism is a combination of convection and conduction heating.
When looking at the performance of the MIGHTY, I do believe it's mostly convection.
Here's why:
With all conduction vaporizers that I tested, the flavor deteriorates after the first couple of hits. With the CRAFTY+, however, the flavor stays super-consistent all throughout your session.
But there's definitely some conduction heating going on evidenced by the fact that if you leave herb in your bowl while the CRAFTY+ is one, it will slightly change color even though you didn't take any draws. This means the CRAFTY+ cooks your herb at all times.
Conduction heating does take away from the session-efficiency of a vaporizer when you compare it to convection.
What this means is that it's just better for efficiency and flavor preservation, to finish up your bowl once you've started your session (don't break your session halfway with still uncooked herb in your bowl).
Bowl size
The CRAFTY+'s bowl is a normal size for a portable vaporizer: 0.3 grams.
But you can greatly reduce the minimum amount of herb that's needed to produce proper vapor with the Storz and Bickel dosing capsules.
The minimum amount you need to produce visible vapor is around 0.1 grams with the dosing capsules. This is much less than the PAX vaporizers for example, but more than the Firefly 2 or Arizer Air/Arizer Solo.
The bottom line is that the CRAFTY+ is more efficient than most conduction vaporizers I've tested, but is less efficient than the most efficient portable vaporizers that operate with a convection-based and on-demand heating system, like the Firefly 2.
Temperature Control (4.5)
If you want full control over the effects of your vapor, precise temperature control with a wide range of temperatures is a must.
The CRAFTY+ does have precise temperature control (controllable in 1-degree increments with the smartphone app).
It does have a pretty wide temperature range as well. The temperature range just lacks the highest temperature settings that are possible with vaping.
The temperature-setting-range of the CRAFTY:
104°F – 410°F (40°C – 210°C).
Dry herb starts combusting around 464°F(240°C) and the temperatures right below that, provide you with mentally and physically intense effects.
Unfortunately, you can't reach these temperatures with the CRAFTY+.
In practice, the strain you vape with is as important, if not more important than the temperature you vape with to get specific effects.
Why does this matter?
Well, if you want a heavy sedating session or just want to be locked on your couch for the rest of your evening, get an Indica strain, set your CRAFTY to 410°F(210°C), and watch as you're slowly getting glued to the spot your sitting…wondering where that cake is you saved for this EXACT moment.
Battery Life (2)
The battery life of the CRAFTY+ averages out at 60ish minutes of continuous use. But this is when you've just gotten your CRAFTY+.
The battery isn't replaceable and can degrade within one or two years.
That's why if you're a heavy user, I highly recommend getting the CRAFTY+'s bigger brother: the MIGHTY. The battery life of the MIGHTY is much better and you'll need less recharges. Also the MIGHTY's battery doesn't degrade as fast.
Compared to the original CRAFTY, the CRAFTY+'s battery life is significantly better…but the fact that it isn't swappable or easily replaced, still is big minus.
Even though you could replace your battery yourself IF you're tech-savvy, to keep your warranty, replacing them needs to be done by Storz and Bickel for an additional fee ($75).
The charge-up time of the battery is right around 2 hours and you do get the possibility to use your CRAFTY while charging (passthrough charging).
Portability (4.5)
Size & weight
I already hinted at the fact that the CRAFTY is small. Here's how small in measurements and weight: 4.3″ (h) x 2.2″ (w) x 1.3″ (d) & 135 grams.
This means it's not as small as the PAX 3 or MIQRO, but smaller than the average portable vaporizer, and still small enough to be qualified as a true pocket vape.
Discreetness of design
Its design isn't very discreet. Anytime a mouthpiece is sticking out, most people will know what it is you're doing.
And since it doesn't look like a standard e-cigarette, anyone slightly knowledgeable in this area will know what the CRAFTY+ is.
Also, if you were hoping to get in a few quick hits and then get out, you'll be disappointed as well.
The CRAFTY+ Vaporizer has a heat-up time of 60-70 seconds. Which really is extremely long for a portable vaporizer these days (compare that to the PAX 3 or DaVinci IQ2 for example with heat-up times of 15, and 30 seconds, respectively).
Smelliness
Vaping weed always produces some smell.
The CRAFTY+ has the potential to produce huge clouds that hit like a truck (I wonder how many times I will repeat this statement in this review, but it really is one of the strongest points of the CRAFTY+).
And huge clouds that hit like a truck are always going to smell more than smaller clouds, obviously.
If the smell is an issue for you, just sip your CRAFTY+, taking small and controlled draws, instead of ripping it (taking huge draws inhaled with full force at the highest temperature settings).
This doesn't mean the CRAFTY is a 'sipper' vape though. It just means you can use the CRAFTY+ both as a 'sipper' and a 'ripper'.
Design (4.25)
The design of a vaporizer doesn't have any weight in our final rating because the aspects of design are covered by the other metrics.
That being said, let's take a look at the CRAFTY+'s design.
The CRAFTY+ has a small and rugged design.
It's so small that it easily fits into the palm of your hand, but the rugged plastic design still gives it a 'tough' edge.
Now:
Don't let its cute look deceive you, the clouds this thing produces are the opposite of 'cute' (which you'll learn about in a bit).
Its overall build quality is very good. It looks and feels very solid. I really don't see it breaking easily in any of its parts. Every part that twists and clicks, feels durable and well-designed.
The materials used in the CRAFTY+ are the following:
Outside shell: food-grade and heat-resistant plastic (exact type is unknown);
Aluminum (heater);
A little bit of stainless steel and vapor path (in the bowl).
Plastic doesn't have the best reputation as a material being used to design vaporizers. It feels cheap and is less durable than glass or stainless steel. But the plastic used for the CRAFTY doesn't feel like your average plastic, it's a very high-quality plastic advertised as food-safe and heat-resistant.
Conclusion
If you're looking for a true pocket-vape that scores very high on:
Vapor quality,
Hard-hitting clouds, and;
Ease of use
And you can accept the fact you get an unswappable battery with only 'decent' battery life, the CRAFTY+ is your vaporizer.
Also, if you're an ex-smoker and are looking for the closest experience to smoking (with all the benefits of vaping obviously) or have a high tolerance, there's no better choice than the CRAFTY+ or MIGHTY. Both these vaporizers have massive vapor output and will medicate very well.
If you're looking for a true pocket-vape, go for the CRAFTY+. If you're a heavy user and looking for a reliable daily driver, go for the MIGHTY.
Because here comes the major downside of the CRAFTY:
The battery IS going to degrade after many sessions…there's nothing you can do to stop that. And when that time comes, it's not easy and fast to replace the battery. You either send it to Storz and Bickel, or try it yourself with online tutorials (only for tech-savvy people)
If you can accept this, please prepare for that day by getting a cheaper and reliable back-up vape like the Arizer Air.
Realize that the CRAFTY+ really is a session-vape. You can't get in a few quick hits and put it away like you could with the Firefly 2 (the FF2 sucks for sessions though). Once you start your session, best would be to finish it.
What's the bottom line?
The CRAFTY is one hell of a vaporizer. It's small, pocketable, produces vapor of extremely good quality and is very easy to use.
On the other side, it its battery life is only 'decent' and you can't easily replace it once it inevitably starts degrading. And although the CRAFTY+ has a significantly better battery life than the original CRAFTY…
If you're a heavy user. I'd still recommend the MIGHTY over the CRAFTY+. It's a more robust device for heavy use.
But if portability is more important, there's no pocket-vape that's more powerful than the CRAFTY+ at this time.
Where to buy the CRAFTY+ Vaporizer:
If you want to compare more options, see a list of our current best portable vaporizers.
CRAFTY+ Tips and Tricks
How to grind your herb:
For the densest and most visible clouds of vapor:
Grind your herb fine (not powder-fine though). The included Storz and Bickel 2-piece grinder works well for this. If you want to upgrade to a higher quality grinder, check out our guide on how to choose the best herb grinder.
For best flavor:
Grind your herb between medium and fine. Keep your herb fluffy and let it have some decent volume. The easiest way to achieve this is with a Santa Cruz Shredder.
How to pack your bowl:
The CRAFTY is a very forgiving vaporizer in this regard.
But if you're going to optimize its performance, here's how to pack your bowl:
Going for a full bowl:
Pack your bowl between 80-90% full. Very lightly tamp it. Don't compress your herb like you would with conduction-vapes.
Half or less full bowl:
Use the liquid pad to compress your herb. If you go for a half-pack it is important to compress your herb.
How to draw:
It really doesn't matter:
You can either sip it or rip it.
If you want to keep the temperature in your bowl consistent I advise to sip it.
Stir your bowl:
The CRAFTY doesn't need stirring at all, but if you're going to squeeze every little cannabinoid out of your herb…you could stir half-way your session (5-6 draws).
The best temperature for the CRAFTY Vaporizer
Here's a general guideline:
Up till 356°F(180°C): Best for flavor and very light, mostly mental medication;
356°F(180°C) – 392°F(200°C): Great flavor with great medication level, bodily effects will be more apparent;
392°F(200°C) and up: Best if you don't have anything else to do that day, very strong level of medication, heavy bodily effects.
Realize that all of these effects are at least, if not more so dependent on the particular strain you're vaping with.
If you want to dive deeper into vaping temperatures and how they affect your medication, read our full guide on the best temperature to vape weed.
Deep Cleaning Tutorial
The deep cleaning process is basically the same process as with the MIGHTY Vaporizer, which can be found here.