Today you're getting the results of our month-long review of the VapeXhale Cloud EVO. We tested the VapeXhale Cloud EVO on every possible metric a vaporizer can be tested on:
Vapor quality;
Battery-life;
Draw-resistance;
Efficiency, and many other metrics which you'll learn about today.
You'll also get an easy comparison table to compare the VapeXhale Cloud EVO to its 2 biggest competitors.
The best part? You're getting simple but effective tips to optimize the performance of the VapeXhale Cloud EVO.
VapeXhale Cloud EVO Review Summary
Features
Size: (base only, without Hydratube) 2.95 (diameter) x 6.49 (height) inches / 7.5cm (diameter) x 16.5cm (height)
Heating System: Convection
Draw-Resistance: Low
Bowl-Capacity: 0.4 grams
Heat-Up Time: 3 minutes
Materials Outside: Zytel
Material Inside: Ceramic, glass
Warranty: 3 years
Pros and Cons
Hardest-hitting vape of all times
Amazing vapor quality (because of glass air-path and Hydratube)
Very safe glass design and air-path fully separated from electronics
Well suited for solo-use, produces great vapor with only 0.1 grams
Very consistent in its performance, will always and easily produce monster clouds, no special techniques involved
Works really well with concentrates (with the VapeXNail attachment)
Precise temperature control
Long heat-up time
Not very precise temperature control (an analog dial without any temperature pointers)
Not the best party-vaporizer because of its delicate glass parts
Not the most sturdy vaporizer in general, you really don't want to drop your EVO on the ground
Pricey. One of the most expensive vaporizers
View at:
Design (8.5)
The original Cloud had a beautiful aluminum outer body, making it look and feel really premium.
With the Cloud EVO, they changed the outer body to Zytel. This is a special type of nylon resin, which is specifically designed with the following properties:
Excellent insulating/electrical resistant;
Tested heat, humidity, and chemical resistance.
Now:
Even though Zytel is heat-resistant, after 10-15 minutes the body does get a little too hot to hold. That's where the included VapeXHeat Shield comes in. Just put this sleeve around your unit and you'll be protected from the beastly radiation this beastly vaporizer produces.
Zytel does come with a benefit, however (vs aluminum): it's much lighter than aluminum. You will be easily able to hold the VapeXhale Cloud EVO in one hand (which is pretty rare for a desktop vaporizer).
Aesthetics to me are less important with a desktop vaporizer, but I do feel the Zytel makes it feel a little less premium than the original Cloud.
The VapeXhale Cloud EVO is specifically designed to be used with bubblers and is a true bong-like vaporizer. Although you could attach a whip to your VapeXhale Cloud EVO, I highly recommend using a VapeXhale Hydratube. Hydratubes are bubblers designed by the VapeXhale team.
Another option would be to get a cheaper Chinese bubbler (see the tips and tricks for specific recommendations).
Safety (9.5)
The heating element and air path
Although the outer shell of the VapeXhale Cloud EVO is made of plastic, the inner parts that actually matter for your safety, are made from glass.
Except for the tiny stainless steel screen, this vaporizer has a 100% glass air path. And glass is the best material in vaporizers from a safety standpoint.
What about the ceramic heating element?
Yes, it does have a ceramic heating element, but it's fully separated from the air path. Nor the vapor, nor the air comes in contact with the heating element at any point.
Any risk of an old and rusty heating element polluting your vapor is non-existent with the VapeXhale Cloud EVO.
Separation air path and electronics
In the past few years, concerns of air and/or vapor passing over the electronics of vaporizers have flared up in the community, and rightly so.
Electronic products in general, often contain heavy metals and other hazardous materials.
What you definitely DON'T want is the residue of any of these materials mixed up with the air or vapor you inhale, because in theory, this could lead to heavy metal poisoning.
But you won't ever have to worry about this with the EVO because VapeXhale made sure the electronics of the EVO are fully separated from the air path.
Water filtration
Besides the separation of the electronics and the air path, the VapeXhale Cloud EVO comes with an extra layer of safety: with water filtration. Even though in vapor there are significantly fewer toxins than in smoke, if you vape at high temperatures you still risk inhaling toxins. Water filtration helps with filtering out these toxins (but even water filtration won't filter out all of the toxins).
I would definitely advise getting one of their own-designed high-quality bubblers called 'Hydratubes'. These are specifically designed for the VapeXhale Cloud EVO and can be attached to your EVO in an upright position, and there's a reason why you would want to keep your EVO in an upright position.
Although VapeXhale does say the EVO is designed to be put in all positions: inverted, sideways, etc., chances are pretty high you will smell something fishy when you keep your EVO inverted for a longer time. The jury is still out on whether this smell is indicative of any larger safety concern. But I don't like it and I NEVER keep my VapeXhale in an inverted position for longer than I'm drawing. I recommend to only keep your VapeXhale Cloud EVO in an inverted position while you're hitting it, otherwise always keep it upright.
What's the bottom line?
Looking at the materials and the way in which these materials are used in the EVO, I can only conclude this is a very safe vaporizer. The only potential issue is when you keep your unit inverted for a longer time and this can easily be avoided.
Keeping this small issue in mind, I dare to say the EVO is one of the safest vaporizers on the market, even at this time (2019).
Vapor Potency (10)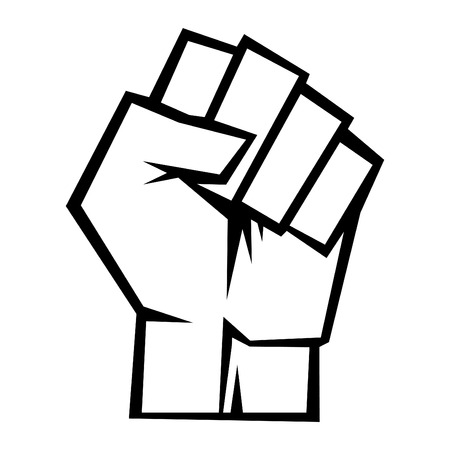 If hard-hitting clouds are a top priority for you, there currently isn't a better choice than the VapeXhale Cloud EVO.
How did VapeXhale master the art of designing vaporizers that produce extremely hard-hitting clouds with such ease?
First of all, the VapeXhale Cloud EVO operates with an extremely powerful heating element. I understand this is backward chaining, but since the VapeXhale Cloud EVO is the most potent vaporizer on the market, its heating element must be really, really powerful.
Then there is 'PerpetuHeat System', which is an algorithm which makes sure the temperature of the heating element constantly gets adjusted to your specific drawing patterns.
Why does this matter?
With most vaporizers, the harder you draw, the faster the temperature in your herb chamber will drop. By keeping the temperature in your bowl/herb chamber consistent, your vapor will stay potent and tasty no matter how hard you draw.
What's more, is that the EVO is a direct-draw vaporizer. And the less distance and steps between you and the herb chamber, the more hard-hitting your clouds will be. Direct-draw inhalation is usually best if you want hard-hitting rips of vapor (better than balloon- or whip-style inhalation).
Lastly, if you get a Hydratube or any other bong or bubbler, the water filtration will really help you inhale those hard-hitting clouds produced on the higher temperature settings.
Water filtration also filters out cannabinoids and other cannabis compounds, but if you want to handle those big and high-temperature hits without too much harshness, it's kind of necessary.
Just don't put too much water in there because the more water you put in there the more cannabinoids and other compounds will get filtered.
Vapor Flavor (9.5)
Such a potent vaporizer, capable of those monstrous hits, surely must compromise on the quality of flavor?
Wrong.
The flavor of the vapor coming out of the VapeXhale Cloud EVO is of the highest quality.
You will be hard-pressed to find a better tasting vaporizer, I haven't found any (except maybe the Firefly 2, but that's a portable vape).
And not only the first few hits will taste amazing. The flavor of your vapor will be of amazing quality all throughout your session. The 'PerpetuHeat System' that keeps the temperature in the herb chamber consistent at all times, seems to be a big contributor to this consistency.
The other design decisions VapeXhale made, also seem to have paid off massively in terms of flavor, so much that the VapeXhale Cloud EVO is crowned Desktop King of Flavor at Herbonaut.
Except for the small stainless steel mesh in the herb chamber, the EVO has a full borosilicate glass air path. Even its heating element is encapsulated in glass.
And glass simply is THE go-to material from a flavor perspective. It's the most inert material used in vaporizers, chemically it is completely unreactive (doesn't react with any substances it comes in contact with).
To keep your flavor cool and smooth, VapeXhale made sure the EVO was designed in such a way that attaching a bong or bubbler would be a breeze.
The EVO is not complete without a bong or bubbler. The two are a match made in heaven.
Efficiency (9.5)
Efficiency was one of the pillars on which the EVO's design was based.
And I can't but say they did deliver on their promise!
Although not the absolute most efficient desktop vaporizer, it comes very close to the efficiency of log-style vaporizers like the E-Nano.
Of course, it is a full convection vaporizer, which is great for efficiency. But desktop vaporizers usually operate with a full convection heating system, so this cannot be the reason why it is more efficient than the average desktop vaporizer.
bowl size
The bowl of the EVO, the EZ Load Bowl (ELB), is different from any bowl I've seen. I can't help but think its design is the main contributor to the efficiency of the EVO.
Its surface area is quite limited compared to the bowls of other desktop vaporizers, but it is a deep bowl. You can pack it with a tiny amount of herb because of its small surface area. But if you feel inclined to get in some massive hits, you can also fully fill up the ELB vertically.
The bowl has micro-openings all around. This way the heated air can easily permeate every little part of your ground herb, maximizing extraction.
So what's the minimum amount of herb you need with the EVO to get medicated properly?
I can get satisfying hits with 0.1 grams in the ELB.
The extraction efficiency of the VapeXhale Cloud EVO is also really good. You won't find any green spots on your vaped herb, and that is without stirring.
All in all, the VapeXhale Cloud EVO is one of the most efficient desktop vaporizers on the market, just not the absolute most efficient (that title goes to log-style vaporizers like the E-Nano.
Ease of Use (10)
Learning curve
Easy and the VapeXhale Cloud EVO go hand in hand. Everything about this vaporizer is easy. Using it, cleaning it. Just loving this desktop vaporizer, in general, is really, really easy.
I would say the only downside is its long heat-up time. Although VapeXhale says it only takes 3 minutes, in my experience, if you want to vape at the highest temperature, it can take at least 5-10 minutes longer before it's fully heated up.
Other than that you just pack the ELB with your herb, turn your unit on, attach your Hydratube while it's heating up, and draw when it's ready.
In party- or group-settings, you have to be careful because of the delicate glass pieces. Glass is always dangerous to pass around in a chaotic environment. For group-vaping it's definitely not as convenient as a balloon-style powerhouse like the Volcano for example.
Draw resistance
Other than the fact it is a 'ripper' type of vaporizer, meaning you can't take sips and you really have to take longer draws, there really is no specific draw-technique needed and you won't ever have to worry about combustion because you're drawing too slowly, as long as you keep your temperature dial below the 4 position. If you go past the 4 o'clock position with the temperature dial, you risk over-heating the bowl when drawing very slowly.
Maintenance/cleaning downtime
Keeping your EVO clean is important, especially your ELB. Every 5-10 sessions soak your ELB in ISO Alcohol for 20 minutes, then rinse in warm water and make sure you completely dry it again.
With the Hydratube, just clean it whenever it starts to look dirty. For me, this 'dirty' is between 5-10 sessions.
For the full cleaning tutorial scroll down below.
Temperature Control (7)
Temperature control is one area where the EVO is lacking. It has a simple analog dial. But not like the Volcano Classic dial, where you know what temperature you're setting.
With the EVO you don't really know what temperature you're vaping at. Just the more to the right you turn the dial, the higher the temperature (evidenced by the denser and more potent clouds that you'll get).
You just have to trust VapeXhale on having the right temperatures on that dial.
Sounds scary?
It's not.
If you keep the temperature dial before the 4 0'clock position, you'll always have vapor of great quality.
I don't always like super thick and potent vapor. So usually I start with the dial between the 12 and 1 position and when I'm ready for those crazy clouds I dial it up to a position between 2 and 3.
Now:
Although the temperature control of the EVO is not very precise, it is very consistent because of the 'PerpetuHeat System'. This algorithm keeps the temperature in your ELB the same no matter how fast or slow you're drawing. As explained before, this is great news for a consistent vapor quality deep into your vaping session.
As mentioned in the ease of use paragraph, its heat-up time is on the longer side, especially for the higher temperature settings (temperature dial at 3 o'clock).
What's the bottom line?
The temperature control of the EVO is not very precise, but unless you regularly want to vape at really specific temperatures, you won't experience this as a downside.
The temperature you vape at is very consistent when you vape with the VapeXhale Cloud EVO. This is evidenced by the fact that the EVO consistently produces vapor of the highest quality, whether it's in the beginning or at end of your session.
Reputation and Reliability (8)
VapeXhale is a relatively new kid on the block. Their first vaporizer came out in February 2012 and they did have a rocky start but eventually won some prestigious prices with their original Cloud vaporizer.
The defect rate of the EVO vaporizer is nothing out of the ordinary from my research at least. And although I didn't ever have to use their customer support, I mostly read good stories about them.
They have a good reputation and definitely honor their warranty promises.
With regards to reliability, the EVO just hasn't been out long enough to compare it to an old timer like the Volcano for example. It has been out since the summer of 2014 and that's a long enough time to say at least something about its reliability.
For starters, I got my EVO at the beginning of 2015 and it still works the same as the day when I first got it (2019).
As explained in the safety paragraph, I see only 1 small issue with my EVO: keeping it in an inverted position (when you attach it to a bong or bubbler). If kept long enough in an inverted position, my EVO starts emitting a plastic/burnt smell. I really have no idea about the origin of this smell, or whether it's indicative of a larger safety problem, but I just avoid this smell at all times by never keeping my EVO in an inverted position.
Reading reviews and forum posts you will find not every EVO has this issue. Keep in mind that with the Hydratubes, you won't ever have to use your EVO in an inverted position.
Aside from this 'inverted issue', there really isn't anything negative to say about the reliability of the VapeXhale Cloud EVO.
Conclusion
The VapeXhale Cloud EVO truly is a beast of a vaporizer. It produces the hardest-hitting clouds of vapor that still taste really well, I've ever come across my vaping career.
It's extremely easy to use. It's suitable for solo use because of its efficiency. Now, it might not be the best party-/group-vaporizer because of its delicate glass parts. But if you got careful friends it can definitely be used as a group-vaporizer, since its bowl also has a large enough capacity to provide multiple large rips from a single fill.
Although the VapeXhale Cloud EVO doesn't have any official medical certifications like the Volcano, I consider it as one of the safest vaporizers around because of its glass air path and isolated heating element.
It is a relatively young vaporizer coming from a relatively young company, but they have a good reputation and its reliability seems good (mine is going strong for 4 years now in 2019).
The only real downsides I see are its long heat-up time, that its temperature control isn't super-precise, and that it might not be the best party-vape because of the delicate glass parts.
Where to buy the VapeXhale Cloud EVO:
VapeXhale Tips and Tricks
How to grind your herb:
Use a medium to fine grind. Grind your herb too coarse and the extraction will not be maximized. Grind your herb too fine and it will fall out of your EZ Load Bowl (don't use a coffee grinder with this one!).
How to pack your bowl:
What I recommend is to at least always cover the bottom surface area of your bowl. With the EVO this 0.1 grams. But if you want the EVO to floor you fill it up till 3/4th of the bowl. If you fill it up further you might restrict the airflow so avoid it. Also, pack it loosely don't try to compress your herb like with the Storz and Bickel vaporizers for example.
How to draw:
Always try to take long draws with the EVO. Since it's a full convection vaporizer you need to give the hot air time to massage your herb.
There's a slight difference in how you should draw with dry herb vs. oil concentrates though.
Dry herb: just draw as hard as you feel comfortable drawing.
Oil concentrates: Draw slowly and controlled.
Best Temperatures
Since the EVO hasn't got temperature readings, all I can tell you is what works for me with respect to the position of the dial.
Usually, I start with the dial between the 12 and 1 position. The clouds this temperature setting produces are potent enough for me 80% of the time. But sometimes I'm just in that 'fly-high' mode, and that's when I turn the dial up to a position between 2 and 3.
Just stay under the 4 o'clock position and you should be fine.
Bubbler Recommendations
Even though the VapeXhale Hydratubes really are of great quality and they often have great deals on them, you still might feel they're a little too expensive.
Now, before you ditch bubblers altogether, there are some decent and cheap Chinese options for your VapeXhale Cloud EVO.
Although I would never buy a Chinese vaporizer for safety reasons, glass from China should be fine because there isn't really a lot to mess up with glass in terms of vaporizer safety.
Two (2) good options from DHgate.com are these:
Deep Cleaning Tutorial
The EVO is one of those vaporizers which doesn't need a deep cleaning.
The only parts that need cleaning, are the ELB and the Hydratube.
What you'll need for clean-up:
Isopropyl Alcohol (ISO Alcohol);
Salt (kitchen salt will do);
(Paper) towel.
The cleaning process of the EZ Load bowl And VapeXNail:
Burn off all resin and built up dirt with your lighter;
Soak your ELB in ISO Alcohol for 20 minutes;
Rinse with warm water;
Let it dry or dry up with a (paper) towel.
The cleaning process of the Hydratube:
Fill your Hydratube (or any other bubbler) with ISO Alcohol and salt;
Shake it firmly for 30 seconds while keeping the openings closed with your hands;
Empty your ISO Alcohol/salt mix in your sink or toilet;
Rinse your Hydratube with warm water;
And let it dry or dry it up with a (paper) towel before using it again.