Did Arizer just bring out a successor to what's probably the most successful, tried and tested, most reliable portable vaporizers of all times?
Yep, they just did.
Ladies and gentleman, the Arizer Solo 2 is up for grabs…
…and it truly has improved in EVERY aspect compared to the Arizer Air and original Arizer Solo.
I try to be objective when reviewing vaporizers…
But you already can tell I can't hold my enthusiasm about this vape.
Still…
I'm going to be as objective as possible. Because unfortunately, even the Arizer Solo 2 is not a perfect vaporizer…
It lacks in an important area for the health-obsessed users as you'll find out (hint: it's related to the airpath).
But if you can accept this shortcoming…
The Arizer Solo 2 will blow you away in almost every other area a portable vaporizer can be rated on.
This I promise.
To find out how it's going to blow you away…
Continue reading this review.
Or go straight to the pros and cons and conclusion.
Where to buy the Arizer Solo 2:
Quick Summary:
Design / Build Quality -

8/10

Portability -

7/10

Safety -

6/10

Potency -

9.5/10

Flavor -

9/10

Efficiency -

9.5/10

User Experience / Ease of Use -

9/10

Temperature Control -

9.5/10

Reputation & Reliability -

9/10
Design / Build Quality (8)
The original Solo was built and looked like a true tank.
Arizer continued this trend with the Solo 2…
But this vape looks more like a modern, high-tech and sophisticated tank.
And this has to do LED screen and the intuitive to use and beautifully rounded off button. Especially the LED screen makes it look like a high-tech gadget. Add to this that it's considerably slimmer…and you can see how the Solo 2 just looks and feels more elegant than the original Solo.
It simply looks and feels much cooler and modern than the original Solo.
Onto the materials used…
The outer shell is made from brushed aluminium, which looks beautiful, feels premium and is one of the reasons why this vape is so damn sturdy…
But what really matters for taste and safety: the internals…
Are made from:
Ceramic (the heating element);
Stainless steel (the oven), and;
Glass (the stem).
As you can see, no plastic in the most essential parts…
Which will make some you very happy (plastic doesn't have the best reputation in terms of safety and flavor).
The bottom line is:
The Arizer Solo 2 looks and feels premium, is sturdy as hell and uses high-level / high quality materials materials.
Portability (7)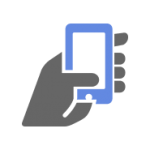 This is not an area where Arizer portables ever shined…
And the Arizer Solo 2 is no different, except in 1 area:
The battery-life: it's insane.
But first lets talk about…
Size & weight
This is not a small vaporizer, and can definitely not be qualified as a true pocket-vape.
To compare: it's not as big as the MIGHTY, and it does physically fit in my pocket.
It's not very comfortable though and this mostly has to do with its weight. It's a very heavy vaporizer (big and powerful battery).
Here are its exact dimensions:
4.5 x 1.7 x 1 inches (11.4 x 4.3 x 2.5 cm)
As you can see it's quite a bit smaller and thinner than the MIGHTY, but still big for a portable vape.
Its weight:
Yes, it's heavy! Almost as heavy as the MIGHTY for comparison.
Discreetness of design
Discreetness and the Solo 2 are somewhat opposites…
Different factors:
Its size;
The long glass stem;
Its shape…
All contribute to the fact that the Solo 2 screams WEED VAPORIZER.
Don't even try to be stealthy with Solo 2, because you can't.
Smelliness
It's average in this department. It will smell especially in closed or small spaces. And outdoors, anyone standing next to you will probably smell what you're doing.
Don't think you can be vaping in a toilet while no one notices…there will be some smell.
If for whatever reason you absolutely need to be as stealthy as possible, keep the temperature low. This definitely helps a bit with reducing the smell.
Battery life
The original Solo is known for its long battery life…
Little did we know:
It can get even better.
The battery life of the Solo 2 is the longest of any portable vaporizer (yes, even longer than the Flowermate or the PAX 3).
What else can you expect with a 3400 mAh battery?
Here's how long it will last you in a single charge:
2-3 hours, which equals to 10-20 sessions (depending if you like short or long sessions).
Since the battery is not easily swappable, I highly recommend prolonging its lifetime to the best of your ability.
Here are some tips on how to do exactly that:
When you first get your Arizer solo 2, make sure to charge it fully before using it. This way you'll activate the battery to its full potential.
And if you want to prolong its lifetime, charge it often, but only charge it up to 70-80% and never let the battery completely die before you initiate the charge-up.
Safety (6)
Heating element and air path
Let's recap what the Solo 2 is made of:
Ceramic (the heating element);
Stainless steel (the bowl), and;
Glass (the bowl and stem).
From a safety perspective, all these materials are completely fine.
Ceramic does get advertised as the safest material to be used in a heating element…
And while it is safe when of the right quality and design, which I think is the case with any of the Arizer vaporizers…it's not necessarily safer than an aluminium heating element.
The safest way for a heating element to operate is when it's encapsulated by glass like with VapeXhale Cloud EVO. This way there is absolutely ZERO chance of anything off-gassing or polluting your vapor…at least when it comes to the heating element.
Still…I wouldn't worry too much about the ceramic heating element in the Solo 2. Ceramic heating elements are the industry's standard.
Onto the stainless-steel bowl that's on the top of the vaporizer in which you have to click the stem.
Stainless steel is perfectly safe as long as you don't let any resin build up over longer periods of time.
Now:
If you are lazy and do let resin build up…
You'll be glad to know you can make the Solo 2 operate in a way that your herb isn't touching the steel bowl.
You do this by only putting herb in the bowl of the glass stem. An added benefit of this is that this way you'll have more convection vs conduction heating as well, which is better for flavor and efficiency.
Nonetheless…just keep the stainless-steel part of your bowl clear of any resin. Resin is acidic and can potentially have corrosive effects on steel in the long term with constant exposure. And if safety is a top priority to you, just eliminate any risk by keeping your bowl clean.
About the glass stem:
Glass is the safest and most inert material of all materials that can be used in a vaporizer. And with the glass stem being a large part of your vapor path, 90% of the vapor path is made from glass.
What about any…
Air passing over the electronics…?
Initial user tests have shown that there actually is air passing through some electronic parts.
Especially over some plastic cables, and they are near the heater. But it seems the heater is very well isolated and I doubt whether the plastic cables get hot enough for any off-gassing…
But still, this could definitely be an issue if your obsessed with health.
And it breaks my heart because I LOVE this vape…
But this is exactly the reason why I wouldn't recommend it to you if safety is top priority for you.
Next up the…
Vapor Potency (9.5)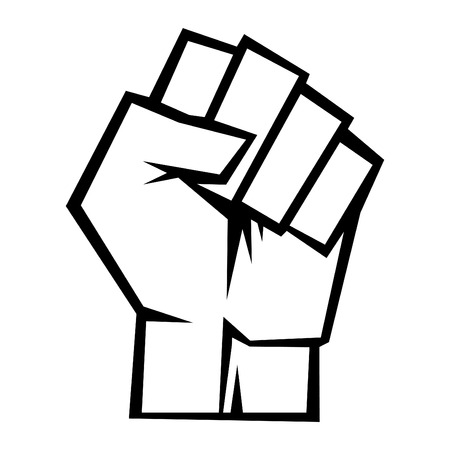 If you're looking for a powerful vaporizer…
The Solo 2 DEFINITELY fits the bill.
Even though the original Solo and Arizer Air did pretty well for themselves in this area, the Solo 2 improved leaps and bounds in this area.
It produces huge and milky hits that hit like a truck…and does it on an even more consistent basis than the MIGHTY…and the MIGHTY is one of the most consistent portable vaporizers I know.
You can clearly see this by comparing the temperature-meter of both vapes when taking strong, long drawn-out hits: the Solo 2 just doesn't drop in temperature. This shows this vape's heater is really, really powerful and more consistent in keeping the temperature in the right spot.
For comparison: the clouds that this vape produces are up there with the Boundless CFX and MIGHTY.
It seems in portable vaporizer-land, hybrid vaporizers are the hardest hitting vaporizers.
And that's exactly what the Solo 2 is. It's mostly a convection vape with some conduction heating. Combined with the powerful heater and the possibility for high temperatures…and you got yourself a recipe for lung-busting clouds of vapor…
…if you would want it! You can also sip it slowly on lower temperature settings for a true connoisseur's experience.
Now:
If you want to go for those MONSTER hits, you'll be glad to know that attaching the Solo 2 to a bubbler is so easy…that I highly recommend getting a bubbler if you didn't have one already, with the Solo 2.
2 of these MONSTER hits is all you need to COMPLETELY obliterate your bowl.
The bottom line is:
If you're looking for a portable heavy hitter, the Solo 2 will 100% fulfil your needs.
Tip: If you attach the glass stem immediately onto the bowl, while the Solo 2 is heating up, you will get more potent hits starting from the first draw.
Vapor Flavor (9)
One of the strong points of the original Solo, is the flavor of the first few hits.
When it first came out 5 years ago, compared to 95% of other portable vaporizers, the taste was simply out of this world.
And even to this day…the flavor of these first few hits is up there with the best tasting portable vaporizers like the Firefly 2.
The glass stem definitely contributed to this.
But here's the catch:
There's a big emphasis on the 'first few hits'…
After these first few hits with the original Solo, the flavor does deteriorate. Not in a dramatic way, but enough that you will distinctly notice it.
Also on the highest temperature settings, the flavor tends to be harsh with the original Solo.
So how does the Solo 2 compare?
Here's the good news:
The flavor doesn't deteriorate anymore with Solo 2. That Godly taste of 'first few hits', continues deep into your session.
This means, the Solo 2 is up there with the best of the best in terms of flavor like the Firefly 2 and the MIGHTY (the Firefly 2 is still King though IMO!).
Then for the bad news:
On the highest temperatures, the flavor still is harsh. Not in a way that you absolutely need a bubbler to handle those hits every time…but it will start to annoy you if you consistently vape at those high temperatures.
So yeah, if you're a high-temp vaper…do get a bubbler.
Tip: If you don't like bubblers, you could also get a 10-inch Cool Booster XXL Stem. This will help with cool vapor, slightly better airflow and feels smoother on the lips.
Efficiency (9)
You already know the Solo 2 is hybrid vaporizer, which means it's a combination of convection and conduction heating.
Generally speaking…
Convection is better for efficiency than conduction for all 3 types of efficiency:
Threshold-efficiency (what's the minimum amount of herb you need to produce proper vapor);
Session-efficiency (how much herb gets baked and potentially wasted while you're not drawing);
Extraction-efficiency (how even and how quick do the goods get extracted out of your bowl).
Well, as it turns out:
The Solo 2 is super-efficient in all 3 of these. Combine this with the fact the flavor stays really good all though-out your session…
And you can't help but conclude the solo 2 is mostly a convection vaporizer.
But how efficient is 'super-efficient' anyway?
You can easily micro-dose, you can get proper hits with just 0.05 grams of herb.
You can take pauses in your session without wasting noticeable amounts of herb…
And you don't need to stir or go for long drawn out sessions to extract everything out of your herb if you don't want to…the ABV is very evenly cooked and as said before, you can obliterate a full bowl in just 2 drawn-out hits (and it will be truly obliterated).
Tip: You can control the convection / conduction ratio by either packing herb in the stainless-steel bowl located on the top of the Solo 2 (will be mostly conduction). Or by packing it in the bowl located at the bottom of the glass stem (will be mostly convection). I highly recommend putting your herb in the bowl of the glass stem and NOT in the stainless-steel bowl located at the top of your unit.
Tip: You can enhance its session-efficiency by taking off the glass stem in-between draws.
Ease of Use (8.5)
One of the things that I LOVED about the original Solo…
Is that it was truly a simple and straightforward vaporizer.
Just get your herb in, turn on the temp, wait and start drawing.
No special drawing techniques, no stirring, no excessive cleaning…
Just simple.
The Solo 2 definitely continued this trend, and even improved in this area…as you'll find out.
Learning curve
Besides the general tips on using any vaporizer…
I don't have many tips to optimize the performance of the Solo 2.
If you forgot these general tips let's recap quickly:
Since it's a hybrid vaporizer, mostly leaning towards convection, grind your herb between medium and fine;
Pack your bowl loosely compressed;
Draw slowly and controlled for a at least 5-10 seconds;
Use the right temperature for your desired effect.
Now:
If you want to skew the heating mechanism more towards conduction-style heating for whatever reason, simply pack your herb inside the stainless-steel bowl instead of the bowl at the bottom of the glass stem.
I'm not sure why you would want this other than testing things out like going for as big as possible hits or taste the difference between conduction and convection…because if you do this, you will risk heating your herb unevenly (herb at the bottom of the stainless-steel bowl will get cooked harder than herb elsewhere).
One small but noteworthy improvement over the original Solo are the buttons:
They're easier to use.
Draw resistance
This is where the Solo 2 hugely improved over the original one.
The original Solo had quite some draw-resistance. It was borderline annoying…and especially in this day and age with tons of options for free-flowing vaporizers like the MIGHTY….
You could wonder…
Why go for a vape which when you use it, feels like sucking through a narrow straw?
Well, you don't have to worry about this with Solo 2.
I wouldn't say it's completely free flowing like the MIGHTY, but it comes close.
Then the…
Maintenance / cleaning downtime
There's only part which leads to cleaning downtime:
The glass stem.
Resin does build up over time and to keep the taste clean, you need to keep your stem clean.
The stainless-steel bowl needs to be kept clean as well, but that costs you literally 30 seconds:
Just brush it out after every session and clean it with a ISO alcohol-dipped Q-Tip every couple of sessions. This assumes that you haven't been putting any herb in the stainless-steel bowl and/or resin has been building up there. If either of these is the case, clean it up with a ISO alcohol-dipped Q-Tip whenever there's build-up of resin.
What's left to clean?
NOTHING. Yes, it was that easy.
Temperature Control (9.5)
Vaporizers can have 3 different types of temperature control:
Fixed;
Interval;
Precise.
If you want full control over the effects of your vapor, you're going to need a vape with precise temperature control.
Guess which vape fulfills that requirement: The Solo 2.
Lately the trend in vaporizer-land, with the newest vaporizers, has been to force the user to use a phone app to control the temperature.
I don't like this trend and I'm glad Arizer kept full functionality on the unit itself. The temperature is easily controllable with the buttons on the unit.
You also get a wide range of temperatures:
120°F – 428°F (50°C – 220°C)
This means you'll even be able to vape some well-known herbs with a low boiling point like Lavender or Lemon Balm.
If you're mainly looking for light effects and smooth flavor don't go higher than 356°F(180°C).
And if you're looking for those dense, milky clouds that will send you to a different world…go for at least 392°F(200°C).
When you want to learn everything there's to know about vaping temperatures, check out this guide:
What about the heat-up time?
Well, the original Solo was slow. But the Solo 2 is FAST. It heats up in 20-30 seconds.
Reputation and Reliability (9)
Arizer has been around for a LONG time and is one of the companies which strongly contributed to making vaporizers more mainstream.
And with good reason…they're known for:
Great quality products;
For a modest price, and;
Stellar customer service.
The original Solo is the most reliable portable vaporizer there is. That beast of a vape lasts 5+ years easily. This does not necessarily mean the Solo 2 will be the same…but looking at Arizer's track record we can cautiously conclude it will be.
Except for the warranty on the heating element, which is for a lifetime…the warranty is not that special:
2-year warranty on workmanship and defects, and;
1-year warranty on the battery.
Pros and Cons & Conclusion
The Solo 2 is a BEAST of a vaporizer.
It improved in literally every area compared to the original Solo (except for reliability because too soon to talk about that).
If these downsides don't bother you…
I highly recommend the Solo 2. It's a worthy sequel to one of the most successful portable vaporizers of all times: the Arizer Solo.
Oh…and if you're someone who has a high tolerance, is an ex-smoker and/or vapes daily It works VERY well as a daily driver and hits hard enough for 95% of vapers.
Where to buy the Arizer Solo 2:
If you want to compare the Arizer Solo 2 to different portable vaporizers, click here.
Arizer Solo 2 Tips and Tricks
How to grind your herb:
For best results:
Grind your herb between medium and fine.
This generally works best for hybrid vaporizers.
If you're looking for a grinder I would recommend a nice 2-piece Space Case Grinder.
How to pack your bowl:
Pack it loosely compressed. And only pack the bowl which is at the bottom of your glass stem.
Don't pack the stainless-steel bowl on top of your unit because this is too close to the heater (unless you want conduction heating with uneven cooking).
How to draw:
I like to take slow, long and controlled sips.
But there isn't any specific draw-technique which works better.
How to Attach a Bubbler to the Arizer Solo 2:
If you want to go for them huge milky hits, without burning your throat…
Any type of water filtration will be highly helpful.
Attaching the Arizer Solo 2 to a water filtration system or a bubbler is in fact, extremely easy and convenient.
All you need is a simple filtration system like the:
Or a cheap and effective bubbler like the:
And if you get a bubbler, an 18mm GonG to connect your Solo 2 to your bubbler, like: